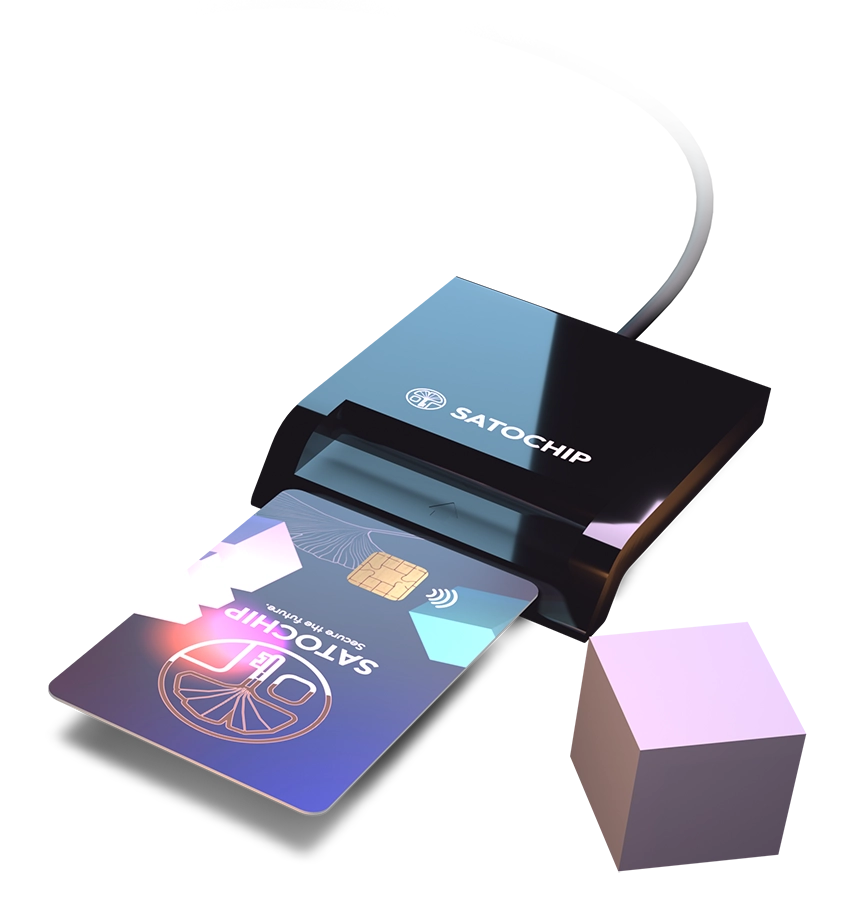 2. Plug your card in the reader
Plug your Satodime in a card reader and launch the Satodime-Tool software client.
3. Run the Satodime-Tool
To create a new crypto vault, just click on "Seal key!".

Select the blockchain corresponding to the token you wish to store.
And, if applicable, the type of asset.

Finally, click on "Seal" to create your first cryptographic safe.
A few examples:
– For Bitcoin, select "BTC" and "Coin" as type of asset.
– For ERC-20 tokens, select "ETH" and "Tokens" as type of asset.
4. Load your favorite token
Now that your vault is sealed, you can access public information such as balance or public key. Click on "More details" to see the deposit address. You can even display it as a QR code to easily send funds to your card.
5. Unseal it anytime
Unseal your crypto vault and you'll discover the corresponding private key.

Sweep your private key to any compatible software client and gain instant access to your fund.