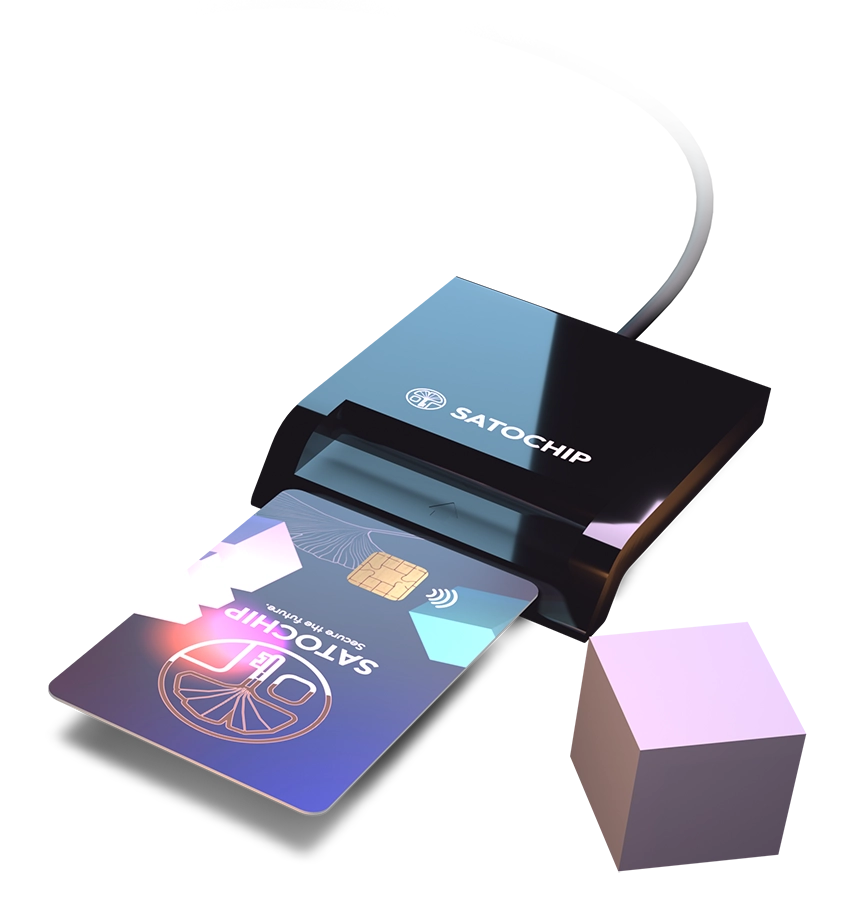 2. Plug your card in the reader
Plug your hardware wallet in a card reader or tap it on an NFC reader and launch the Electron Cash client.
3. Run the Electron Cash client
Run the Electron Cash client and choose a name for your wallet (.dat) file.
Click on Next.

Select "Standard wallet" to create a simple and easy to use Bitcoin Cash wallet.

Select "Use a hardware device" to be able to safely store your Bitcoin Cash private keys within the secure chip.
4. Setup your PIN code
Follow the Electron Cash wizard and insert your desired personal PIN code to secure the card (up to 16 chars).
5. Setup your seedphrase
Insert your existing seedphrase or generate a brand new one.

Take care to backup the seedphrase in a safe place.
This is needed to recover your wallet